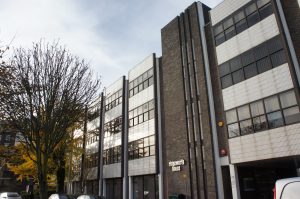 Brierley and Coe announce the full letting of Ridgeworth House in Liverpool Gardens.
Having been tasked to fill the empty 20,000 sq ft office building by the Landlord, 3 new tenants were secured (Bond International Software, Bluecrest Healthcare and the NHS) twelve months ahead of the predicted twenty four month void period.
10 year lease terms at £12.00 psf were negotiated bringing the Landlord's rental income and investment back to full fitness far quicker than expected !